Accreditations
To ensure your safety, Cathedral Physiotherapy is regulated and governed by the following bodies.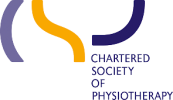 Chartered Society of Physiotherapy
A chartered physiotherapist is a qualified member of their professional body, the Chartered Society of Physiotherapy (CSP). Through this membership they have committed themselves to providing high quality services and protecting the quality of physical treatments. For further information see: http://www.csp.org.uk/your-health/find-physio/choose-chartered

Health Professionals Council
The HCPC's role is to protect the public. It does this by setting standards for registration as a health and care professional and keeping a register of individuals who meet these standards. HCPC standards relate to registrants' education, professional knowledge and skills, behaviour (conduct, performance and ethics) and health. The HCPC register is open to the public so that individuals and employers can check whether a physiotherapist (or other health and care professional) holds registration.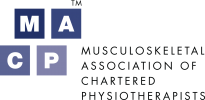 Musculoskeletal Association of Chartered Physiotherapists
The Musculoskeletal Association of Chartered Physiotherapists (MACP) is a group of over 1100 physiotherapists, who are members of the Chartered Society of Physiotherapy. In addition to their undergraduate training they have all undertaken extensive postgraduate study and reached a recognised standard of excellence in neuromusculoskeletal physiotherapy. Their knowledge and practical skills ensures that all MACP Physiotherapists are able to provide an excellent standard of care in examination, treatment and management for people with neuromusculoskeletal problems.

In the UK the MACP is recognised as the specialist manipulative therapy group by the International Federation of Orthopaedic Manipulative Physical Therapists (IFOMPT). To obtain membership of the MACP clinicians have to complete a recognised postgraduate course of study, many of which are at a Master of Science level. The association has 1000 full members (members who have passed a stringent examination process) and almost 200 associate members (members undertaking post-graduate education leading to membership).

Physio First
Physio First is the Organisation which represents Physiotherapists in private practice launched in 1952 to promote the highest standards of clinical physiotherapy practice. Physio First, for the next 5-years, is for championing evidence based cost effective private physiotherapy with Physio First members in the changing healthcare marketplace. This includes our desire to help the general public understand how physiotherapy can help them and to facilitate easy access to our highly skilled members.
Book your appointment today
01392 434832